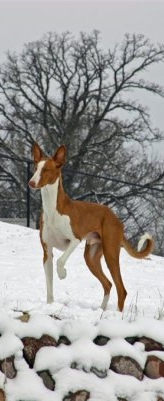 Good Reputable Breeders are Important
Breeders can make or break the health of the breed. The Ibizan Hound Club of the United States has several Breed Experts who are knowledgeable about the breed.  The Club also maintains a Breeder Referral Listing. All breeders on the list have agreed to abide by the Club's Code of Ethics and health test their breeding stock. You will find a list of  IHCUS members that have enrolled into  Breeder Referral program at the bottom of this page.
Not all breeders conduct the same health tests on their dogs. Buyers should ask for proof of specific health tests that have been completed. While health tests on a sire and dam does not guarantee that pups will remain free from hereditary disorders, testing greatly reduces the risk of certain inherited problems.
Ask Questions
Unethical breeders (and unwary people they sell to), can adversely affect the health of any breed. To avoid such breeders, ask for references. Talk with the breed's parent club (i.e. IHCUS), as well as other breeders. Ask which, if any, dogs in the puppy's pedigree have been affected with hereditary problems. Insist on proof of veterinary checks for certain problems. Reputable breeders will welcome such requests. Careful breeding practices are necessary to ensure the good health of the breed.
Questions You Should Ask A Breeder
Suggested Breeder Interview Questions
Once you are sure you want an Ibizan Hound, it is important to know what questions to ask.
Here are some important questions:
How long have they been breeding?  
Are they a member of dog-related clubs other than IHCUS?
Do their dogs do well with children? 
Do their dogs do well with other pets? 
Ask which, if any, dogs in the puppy's pedigree have been affected with hereditary problems.
What type of congenital defects may be found in their line? 
Do they always do the health screenings recommended by the Ibizan Hound Club of the U.S. prior to breeding a litter?

Ask to see the test results on both parents from the litter you are considering getting a puppy from.
The Ibizan Hound Club of the U.S. recommends that all breeding stock be tested for hereditary defects. All responsible breeders will be able to discuss this with you. No responsible breeder will say that they have no health concerns.

What guarantees do they give on health problems that may arise?

What is their policy on money refunded or help with medical bills?
Will they take the dog back at any time for any reason?

Have the puppies' temperaments been evaluated and can they guide you to the puppy that will best suit your lifestyle? 

A caring breeder will know the puppies and be able to show you how to test them so that good matches can be made.

Ask how long they have been in the breed? 

Are they involved in other breeds as well?
If they are new in the breed, do they have a mentor?

Do they show their dogs? 

A responsible breeder will be involved in show and performance events to help ensure that their dogs display the desired physical and behavioral traits desired for the breed.

Ask to see a copy of their contract BEFORE deciding on a puppy! (The breeder should be able to provide you with a written contract)

Do you understand the terms of the contract? 
Can you comply with all the terms? 
Does the breeder require a co-ownership? If so, then thoroughly review all that is expected of both the buyer and the seller. 
What environmental requirements are placed on you, such as mandating a fenced yard?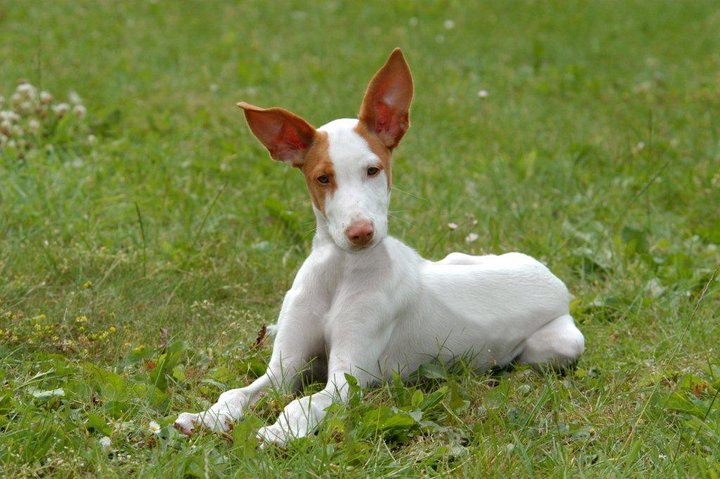 A Good Breeder Will Ask You Questions
The breeder should be willing to answer all of your questions fully. They should also ask questions about you, your lifestyle, and your family. A responsible breeder will show interest in the life the dog will lead after it leaves their premises, and will respond to all questions you may have regarding their dogs, temperaments, health, etc. 
A responsible breeder is committed to making a good match between prospective owners and the dogs in their care; ultimately, this will result in a successful and lifelong relationship as you make the journey into dog ownership.
If a home visit is scheduled with the breeder ask to see at least one of the parents (the dam or the sire) of your puppy. See how the dogs in your breeder's home interact with your breeder. Are they friendly and outgoing or do they shy away?
*AKC Breeder Of Merit Program
The American Kennel Club has a Breeder of Merit program for breeders who complete the required health testing on the sire and dam of a litter, as well as complete litter registration. For more information about the AKC Breeder of Merit program visit: akc.org/breederofmerit
Looking for an Ibizan Hound puppy? Looking for an adult Ibizan Hound?
You can contact the IHCUS Breeder Referral Chairpersons for the most up-to-date information about what puppies or adults may be available.
IHCUS Members: For more information on being listed in the Breeder Referral program please login to see the information you need.
Getting listed in the Breeder Referral Program:
IHCUS Breeder Listing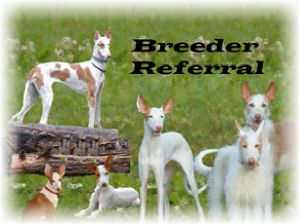 Click here for a list of Ibizan Hound Breeders.
[am4show have='g-1;' ]
(For IHCUS MEMBERS ONLY)
[/am4show]
[am4show have='g-1;' ][widget id="amemberwidget-1"][/am4show]
[am4show have='g-1;' ]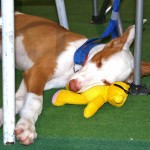 Members that would like to be part of the Breeder Referral Listings will need to fill out the "Breeder Referral" application.
For more information contact Breeder Referral Chair directly.
Send Email
[/am4show]
[am4show have='g-1;' ]

[/am4show]