IHCUS has just approved an illustrated standard.
Please click here to view it.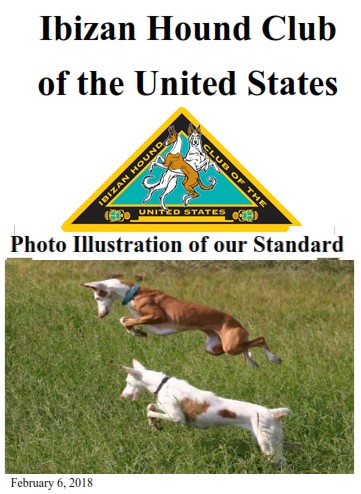 For more information about the breed please go to: Breed Information
Links of interest:
Current IHCUS "Breed Experts"
AKC Judges Education Seminars
[am4show have='g-1;' ]
Judges Education Selection Cards
AKC Judges Education Guidelines – 2012
AKC Ibizan Hound Breed Test – 2009
AKC Judges Education E-Newletters
AKC Judges Study Guides
Downloads
Breed Expert Application
Anatomy Test
Judges Education Power Point Presentation:
You can click on pause if you need more time to read or examine any of the "slides".
This is NOT meant to be a stand alone presentation. It is meant to be presented at a seminar by an IHCUS approved Breed Expert via a Power Point Presentation. This presentation is done as a movie for the website only.
It will take some time to download. Please be patient.
[/am4show]
If you have comments/questions/suggestions please email IHCUS: Email