"The Spirit of America" 
September 8-12, 2015
Purina Farms
200 Checkerboard Drive
Gray Summit, MO 63039  (Map)

Logo design by Becca and Christy Moore
 RESULTS
[easyrotator]erf_74_1368218692/erc_93_1368222411[/easyrotator]
 Dr. Eric Leibes, from TX,  has agreed to 

Judge our Specialty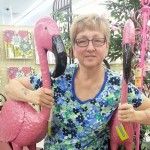 Robin Castillo will judge the sweepstakes classes
"Links" will go "Live" as items/information become available
 Trophy Sponsorship's & Other N.S. Items
Catalogs
Banquet & Auction Information
ANNUAL BANQUET
ANNUAL AUCTION
Being Held during the IHCUS Annual Banquet — Friday, September 11, 2015
Any questions email Terrianne at: national_auction@ihcus.org
IHCUS Would Like to Thank the Following Auction Donors:
Allison Walsh (Scotland)
Helen Walton (England)
Jana Crhova (Czech Republic)
Elaine Sweet Mason (IHCUS Member)
2015 National Specialty T-Shirts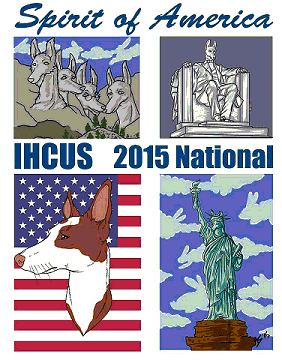 Design by: Becca and Christy Moore
T- Shirt Information – PDF
2015 National Specialty T-Shirts orders (via the IHCUS Store)
Health Clinics
Parade of Honors
Host Hotel Information
Holiday Inn at Six Flags
(636) 938-6661
Download hotel information
Show Site Info
Premium Lists
(Entries and Pre-Entries Close 08/26/2015 except where noted)
Pictures 
Conformation
Performance Events
Lure Coursing
A group shot (by photographer Penny McNeil), will be taken of all handlers/owners/dogs that are available at the Lure Coursing Field. The picture will be taken before the ribbons are awarded at both AKC and the ASFA Trials.

Purina Sponsored Trophies
Purina will be sponsoring the following trophies (in addition to the trophies donated by or sponsored by individuals).
| | |
| --- | --- |
| Best of Breed | Purina Pro Plan Best In Show Grooming Bag |
| Best of Opposite | Purina Pro Plan Rolling Duffle Bag |
| Winners Dog | Purina Pro Plan Garment bag |
| Winners Bitch | Purina Pro Plan Garment bag |
| Best Owner-Handler Series | Purina Pro Plan Garment bag |
| Best in Puppy Sweepstakes | Purina Pro Plan Barrel Bag and Grooming Towel |
| Best in Veteran Sweepstakes | Purina Pro Plan Barrel Bag and Grooming Towel |
| Conformation Class Winners | Purina Pro Plan Six Pack cooler |
| High In Trial (Obedience) | Purina Pro Plan Rolling Duffle Bag |
| High In Trial (Rally) | Purina Pro Plan Rolling Cooler |
| Rally Qualifiers | Purina Pro Plan Slip lead |
| High In Trial (Agility) | Purina Pro Plan Rolling Duffle Bag |
| Best of Breed – IH AKC Lure Coursing | Purina Pro Plan Rolling Duffle Bag |
| Best in Event – IH ASFA Lure Coursing | Purina Pro Plan Rolling Duffle Bag |
| Lure Coursing (Class winners) | Purina Pro Plan Large Thermal Tote |
| Best Junior Handler | Purina Pro Plan Grooming Towel |