Dates
Sept 10th through 14th, 2019

---
Location
Purina Farms - Gray Summit, MO
Conformation Judge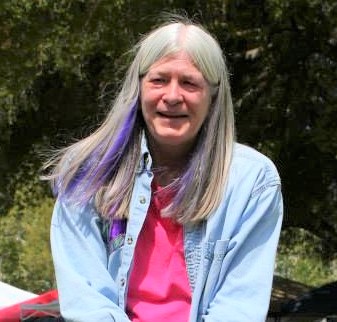 Regular Conformation, Junior Showmanship & 4-6 Month Puppy Class

---
Heidi Clevenstine (AR)

Heidi showed her first dog – a Pug – as a child in 1960. As she grew older, she developed an interest in Collies, finally earning her first show prospect in 1972. When she took that pup to the vet's office for its first shots, she met her first Ibizan – a dog named Jeremiah, who was owned by Bobby Preu. It was love at first sight, though, due to her family circumstances, she could not get another dog at that time and had to wait for the breed of her dreams.
For several years, Heidi continued to study the breed, waiting for her situation to change and for Ibizans to be recognized by AKC. Her first Ibizan Hound, Jim, arrived in March of 1979, establishing the Davallia name. He grew up to become Ch. Sylvan Legend of O'Bre-On and he turned out a great-grandson of that same dog she'd met at the vet's office several years earlier. Jim still lives on in pedigrees today through his best known sons, Ch. Sunarise Only At Sunarise – Riser - and Ch. Davallia Dragonslayer, FCH - Nubis.
In 1991, Heidi met her husband, Gary, and left the dog show world to raise her family. In 1999, shortly after suffering some health issues, she met a young woman just getting started herself in Ibizans, who soon introduced her to a beautiful baby Beezer. Heidi ended up showing that pup at the 2000 IHCUS National Specialty and finishing her that weekend. This was the incomparable Ch. Gryphons Stellar Eminence – Emma – and that weekend brought Heidi back into the dog show world. Since re-entering the dog world, Heidi has been an active participant in the Ibizan community, successfully competing in the ring and on the coursing field, mostly under the Daval-Wynd prefix. In 2001, she completed a childhood ambition and became an AKC provisional judge for Collies and Ibizan Hounds, gaining full Judges status in 2015. Though most of her spare time is spent enjoying the company of her own dogs, she is always willing to help a newcomer and answer questions about the breed, including being involved with presenting the IHCUS Judges Education for several years. She is honored to have been selected to Judge the IHCUS National Specialty and considers it a high point of her dog career.
Sweepstakes Judge
---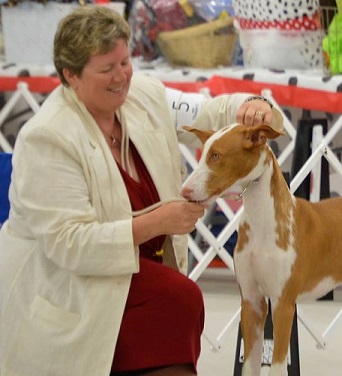 Karen Catt (Canada)
Karen Catt Companion animal veterinarian for 25 years in Ontario Canada, Graduate of University of Guelph (BScAgr and DVM) -raised on a farm and had German Shepherds and Dobermans growing up -was competitive in English, western and rodeo. while in university exposed to thoroughbred and Standardbred racing -4-H member in both homemaking and agricultural clubs (over 25 clubs completed in total) - top member in county for 2 years - -as an adult became a leader as well as President for District for 5 years -held various offices in many organizations including Presidents of District Humane Society, local kennel club, Northern Ontario Veterinary Association -lure coursing field trial judge for 10 years CKC, ASFA, AKC, UKC -show chairperson for local kennel club for 5 years -Field Trial Chairperson occasionally for local club, OLCA -IHCUS Nat Sp Field Trial Chair for past several years -Ibizan Hounds since given one in 90s by a client -competed at most IHCUS National Specialties and ASFA International Invitationals since 2000 -Bred 3 litters under IcyCold Ibizans, achieving CKC DC, GCH, AKC DC, UCH, ASFA LCM, multiple BIF/BIE and often are on the ASFA Top 20 standings - 2 on 2017 ASFA Lifetime Top 20 (#7 and 11) including the only dog in the history of ASFA to have won the Gillette Cup twice and made more history as only previous winner to produce a Gillette Cup winner. - ASFA overall hound 2017 & 2018 (likely ASFA history making again) - 4 IHCUS Nat Sp Field Trial BOB (3 ASFA, 1 AKC), 2 IHCUS Nat Sp HIT (Rally and Obedience), 1 IHCUS Nat Sp BOW, BBE, AOM -when not competing with her dogs, enjoys gardening, landscaping, reading and driving to dog shows, field trials, open field and free coursing.
TOP 20
---
Judges to Be Announced at the event
There will be 3 Judges = Breeder, Professional Handler & AKC Licensed IB Judge
Rally & Obedience
---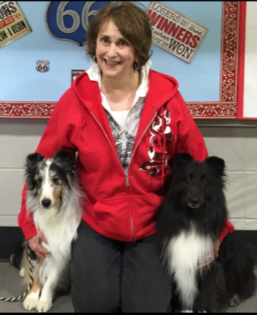 Virginia (Ginger) Kinion (MO)
It is a pleasure to be invited to judge your National Specialty in 2019. I started showing dogs in 1983 and began Judging in 1993. My three Shelties, one Tibetan Terrier and I make our home in St. Charles, Missouri. I am a retired school teacher and now spend my time training dogs, teaching dog classes and judging. My achievements as an exhibitor include two OTCh Shelties, a UDX Tibetan Terrier plus several other Utility and UDX titles. My current Sheltie,Eddie,and I just finished a RACH title and really enjoy the sport of Rally. My passions are going to the movies and attending Cardinal baseball games. I have been a widow since 1998. My family consists of two children and four grandchildren. Hopefully all the exhibitors will enjoy their time spent with their dogs at the Purina Event Center.
AKC Lure Coursing Judges
---
Kathy Kelly (CA)
Bio
Robert Frost (IN)
BIO
AKC JC/QC ---
Robert Frost
Lure Operator =
Terry Sayer (AR)
ASFA Lure Coursing Judges
---
Kathy Kelly (CA)
Aaron Miller (MO)

Bio

Lure Operator = Terry Sayer